Serving the LGBTQ+ & Straight communities of Knoxville & East TN!
---

Our Upcoming Events
---
---
Book Studies Begin Tuesday, January 18th
Two Books and Two Times on Tuesdays to choose from!
Two different Zoom links

Book Study of The Universal Christ by Richard Rohr (Virtual)
Tuesdays at 12:00 Noon Eastern
Location: Zoom
Discussion group Tuesdays at noon eastern on Zoom beginning Tuesday, January 18th. You do not have to read the book to participate although you will get more out of this discussion if you do. This book is available in paperback, Kindle, and Audiobook formats.
Our January 18th discussion will address material in the Introduction and Chapter One.
Book Study of Inspired by Rachel Held Evans (Virtual)
Tuesdays at 6:30 PM Eastern
Location: Zoom
Discussion group Tuesdays at 6:30pm eastern on Zoom beginning Tuesday, January 18th. Book studies are most meaningful if you have read the book (or assigned portions) and come with your thoughts and questions. However, even if you have not had time to read that week's selection, you can still participate and glean from others.
Our January 18th discussion will involve the Introduction and Chapter One.
Meeting ID: 833 4582 1582
Passcode: 923415
---
Sunday Worship (Onsite & Online)
Sundays at 11:00 AM Eastern
Location: MCC Knoxville, Facebook, and Zoom
We will continue to wear masks indoors during Worship and at other gatherings. The Board continues to review our policy in light of current COVID numbers and public health guidance.
As you are aware the Delta variant rate of infections is increasing and the science shows that it is more transmissible than the Alpha variant or original strain of COVID, The science is also now raising some question about the longer term efficacy of the vaccination and the potential need for a booster shot. Tennessee continues to have a low vaccination rate as well.
Even if you are vaccinated, you can still contract the Delta variant. For some, their vaccination may protect them from deathly or severe illness. However, for those already dealing with suppressed immune systems and/or other co-factors, they remain at serious risk if exposed to the Delta variant.
Because we love our neighbors and because we want everyone to be as safe as possible, we will continue to wear masks indoors during Worship. I wear my mask to protect you and you wear your mask to protect me. We all wash our hands frequently and use hand sanitizer (provided at the church entrance) to further reduce the possibility of transmission. We cough or sneeze into our mask and replace or wash our masks frequently.
Consider this an act of love of neighbor and love of self.
This service will continue to be available on Zoom and Facebook. If you have not previously registered, please register in advance of Sunday morning. Click this Link now:
https://zoom.us/meeting/register/v5Ysf-6gqzst116c1dYPvxfVDO0tUCP5Ow
More information is available here: http://mccknoxville.org/index.php/virtual-services


---
General Conference 2022
July 1st through July 3rd
Location: Onsite and Online
The international gathering of Metropolitan Community Churches will be happening in a new and different way. There will be multiple onsite locations around the world and we will connect with one another across the miles via technology. Many will attend Conference online due to travel restrictions in their country or for personal health reasons. Whatever your situation, General Conference will be more accessible than ever! You can attend onsite in Houston, Texas or online from wherever in the USA you are. Feel adventuresome? You could travel to Manila, in the Philippines, or Sao Paulo, Brazil (for example) and attend Conference there! You will be hearing more about this as we get closer to July 2022. In the meantime, consider attending the worldwide gathering of MCC's July 1-3, 2022.
---


We are offering indoor in-person worship services at the church on Sundays at 11:00 AM. Masks are currently required for the safety of all who attend.
This service will continue to be available on Facebook and Zoom.
Visit our Virtual Services page for instructions on how to join us online.
Visit our Donations & Support page for ways you can support MCC Knoxville during these unusually challenging times.


---
A Community of Faith
MCC Knoxville is a Christian Church serving the gay male, lesbian, bisexual, transgender and straight communities of Knoxville and East Tennessee
We come together from a rich variety of religious experiences and denominational backgrounds, seeking to:
Celebrate God manifested in every single person 
Model Christ and share God's immutable love
Be God's hands, feet, and voice sharing the story of Love
We offer our experience and our love -- we share our stories and our journeys -- to encourage and uplift the transgendered, bisexual, gay and lesbian communities of Knoxville and the entire East Tennessee area.  We welcome all to join us, regardless of denomination or background.
Join Us!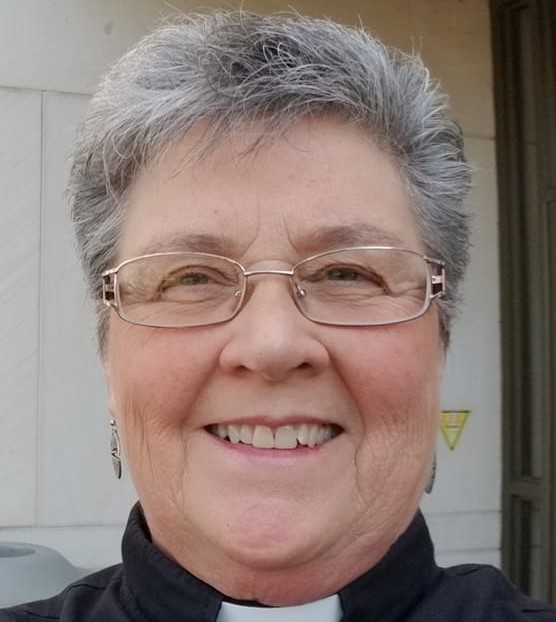 We invite you to attend any of our functions.  Come as you are.  Sunday worship services are at 11 a.m.  You may reach us during office hours by phone - (865) 531-2539, by e-mail This email address is being protected from spambots. You need JavaScript enabled to view it., or through the other methods listed on our Contact Us page.
Communal memory takes shape when we share our stories. In those stories is our longing and yearning for peace, for love, for acceptance, for freedom, equality and justice. In those yearnings is a search for the truth of Spirit.

If you are looking for a spiritual home, come visit us here at Metropolitan Community Church at Knoxville and listen to the voice of the Holy speak to you through the voices of diversity, community, social justice and prayer. We welcome people of many beliefs and backgrounds into the holy space of worship, and pray that you will find justice and peace wherever Spirit leads you.