Serving the LGBTQ+ & Straight communities of Knoxville & East TN!
---

Our Upcoming Events
---
Tuesday Touchstone and Wednesday Night Discussion (Online)
Tuesdays at Noon Eastern
Wednesdays at 7:00 PM Eastern
Location: Zoom
Go beyond Sunday worship! In this series featuring in-depth video conversations between the author Tory Bronsink and Rev. Eric Elnes, we explore how God's rhythms are manifest in creative life that is as sincere, vibrant, and artful as it is faithful to the scriptures.
Each session presents concrete ways to find connection with the Holy. The series invites you to participate in new activities, exercises and ways of thinking that can help you forge a stronger connection with the Divine.
Optional: Purchase the book* and read for greater insights. However, reading the book is not required for participation in this video and discussion series. Feel free to eat your lunch or dinner while we watch the video segments!
* Drawn In: A Creative Process for Artists, Activists, and Jesus Followers by Troy Bronsink. 2012
---
Sunday Worship (Onsite & Online)
Sundays at 11:00 AM Eastern
Location: MCC Knoxville, Facebook, and Zoom
The wearing of masks is currently optional indoors during Worship and at other gatherings. The Board continues to review our policy in light of current COVID numbers and public health guidance.
This service will continue to be available on Zoom and Facebook. If you have not previously registered, please register in advance of Sunday morning. Click this Link now:
https://zoom.us/meeting/register/v5Ysf-6gqzst116c1dYPvxfVDO0tUCP5Ow
More information is available here: http://mccknoxville.org/index.php/virtual-services
 
---
Current COVID-19 Guidelines
Updated 9/14/2022
The Board continues to monitor the COVID-19 case numbers in Knox County and adjust our policies accordingly.
Currently, Knox County's COVID Risk Level is Medium on the website www.covidactnow.org. Therefore...
The wearing of masks is encouraged for indoor worship services and events at MCC Knoxville. The consumption of food and drink is allowed indoors.
The COVID Risk Level fluctuates often. when it is High, the wearing of masks is Strongly Recommended for indoor worship services and events at MCC Knoxville. The consumption of food and drink is not allowed indoors.
We thank everyone in the congregation for their willingness to follow our mask and distancing guidelines throughout the pandemic to keep our worship community safe.


---


We are offering indoor in-person worship services at the church on Sundays at 11:00 AM.
This service will continue to be available on Facebook and Zoom.
Visit our Virtual Services page for instructions on how to join us online.
Visit our Donations & Support page for ways you can support MCC Knoxville during these unusually challenging times.


---
A Community of Faith
MCC Knoxville is a Christian Church serving the gay male, lesbian, bisexual, transgender and straight communities of Knoxville and East Tennessee
We come together from a rich variety of religious experiences and denominational backgrounds, seeking to:
Celebrate God manifested in every single person 
Model Christ and share God's immutable love
Be God's hands, feet, and voice sharing the story of Love
We offer our experience and our love -- we share our stories and our journeys -- to encourage and uplift the transgendered, bisexual, gay and lesbian communities of Knoxville and the entire East Tennessee area.  We welcome all to join us, regardless of denomination or background.
Join Us!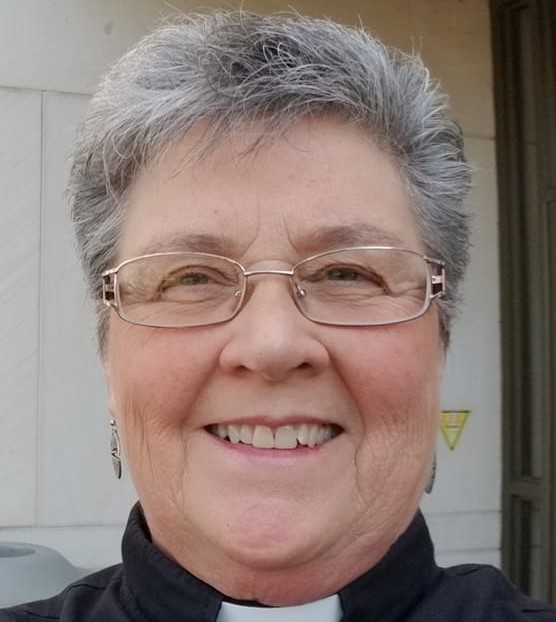 We invite you to attend any of our functions.  Come as you are.  Sunday worship services are at 11 a.m.  You may reach us during office hours by phone - (865) 531-2539, by e-mail This email address is being protected from spambots. You need JavaScript enabled to view it., or through the other methods listed on our Contact Us page.
Communal memory takes shape when we share our stories. In those stories is our longing and yearning for peace, for love, for acceptance, for freedom, equality and justice. In those yearnings is a search for the truth of Spirit.

If you are looking for a spiritual home, come visit us here at Metropolitan Community Church at Knoxville and listen to the voice of the Holy speak to you through the voices of diversity, community, social justice and prayer. We welcome people of many beliefs and backgrounds into the holy space of worship, and pray that you will find justice and peace wherever Spirit leads you.