Serving the LGBTQ+ & Straight communities of Knoxville & East TN!
---

Our Upcoming Events
---
Indoor / In Person Worship
Sundays at 11:00 AM Eastern
Location: MCC Knoxville, Facebook, and Zoom
We will continue to wear masks indoors during Worship and at other gatherings. The Board continues to review our policy in light of current COVID numbers and public health guidance.
As you are aware the Delta variant rate of infections is increasing and the science shows that it is more transmissible than the Alpha variant or original strain of COVID, The science is also now raising some question about the longer term efficacy of the vaccination and the potential need for a booster shot. Tennessee continues to have a low vaccination rate as well.
Even if you are vaccinated, you can still contract the Delta variant. For some, their vaccination may protect them from deathly or severe illness. However, for those already dealing with suppressed immune systems and/or other co-factors, they remain at serious risk if exposed to the Delta variant.
Because we love our neighbors and because we want everyone to be as safe as possible, we will continue to wear masks indoors during Worship. I wear my mask to protect you and you wear your mask to protect me. We all wash our hands frequently and use hand sanitizer (provided at the church entrance) to further reduce the possibility of transmission. We cough or sneeze into our mask and replace or wash our masks frequently.
Consider this an act of love of neighbor and love of self.
This service will continue to be available on Zoom and Facebook. If you have not previously registered, please register in advance of Sunday morning. Click this Link now:
https://zoom.us/meeting/register/v5Ysf-6gqzst116c1dYPvxfVDO0tUCP5Ow
More information is available here: http://mccknoxville.org/index.php/virtual-services


---
Worship with Intern Camille
Sunday, August 8th 11:00 AM Eastern
Location: MCC Knoxville, Zoom, Facebook
Our Clergy Intern, Camille Araullo, will be present onsite at MCC Knoxville and preaching. Her spouse, Jane, will also be present. There will be some special music that day with Loneka, Jane, Camille, Shelly, Pastor Colleen, and Rev. Stedney Phillips (from MCC Louisville). Plan to attend either onsite or online.


---
Tuesday Touchstone (Virtual)
ON HOLD FOR THE SUMMER
Tuesdays at Noon Eastern
Location: Zoom
Our noon Tuesday Touchstone series is on hold for the summer. Notice will be posted here when it resumes.
Join Zoom Meeting: https://us02web.zoom.us/j/88963765176?pwd=VGF4bjdNeGJpWitwYWN4MXlzeWtjZz09
Meeting ID: 889 6376 5176
Passcode: 173772
 
---
Dine and Discern (Virtual)
ON HOLD FOR THE SUMMER
Wednesdays in July at 6:00 PM Eastern
Location: Zoom
Our Wednesday Dine & Discern series is on hold for the summer. Notice will be posted here when it resumes.
Register for this series using the link: https://us02web.zoom.us/meeting/register/tZApd-2qrzsjHtwjF0G2I92Vz9rQV3_48Qbi 
After registering, you will receive a confirmation email containing information about joining the meeting.


---
PRIDE Interfaith Virtual Service (Virtual)
Replay Available Online
Location: Facebook
Once again MCCK is participating. Rev. Colleen interviews 2 attendees of MCC plus others. Shelly Torres-West will sing. A dozen different faith traditions will be represented in Knoxville's Ninth Annual Interfaith Pride Service, entitled "Our beautiful puzzle of creation - all genders, stages, ages, and roles held sacred". An offering will be received for the Trans Empowerment Project.

 
---
Will You Help?
We are looking for people to purchase 3 each of the following items for our Food Pantry. This will help us restore items we are out of or short to prepare grocery bags for the holiday season. Please let us know which item you will provide by sending an email to Deacon CB at This email address is being protected from spambots. You need JavaScript enabled to view it. AND This email address is being protected from spambots. You need JavaScript enabled to view it. . By signing up for an item we can avoid duplication and cover all of these! Please bring your items to the church office on Saturday morning or leave them on the Annex porch any day next week. Thank you for your generosity.
Boxes of dried milk. (3 packages per box)
Mac and cheese
Saltine crackers
Canned fruit
Apple sauce


---


We are offering indoor in-person worship services at the church on Sundays at 11:00 AM. Masks are currently required for the safety of all who attend.
This service will continue to be available on Facebook and Zoom.
Visit our Virtual Services page for instructions on how to join us online.
Visit our Donations & Support page for ways you can support MCC Knoxville during these unusually challenging times.


---
A Community of Faith
MCC Knoxville is a Christian Church serving the gay male, lesbian, bisexual, transgender and straight communities of Knoxville and East Tennessee
We come together from a rich variety of religious experiences and denominational backgrounds, seeking to:
Celebrate God manifested in every single person 
Model Christ and share God's immutable love
Be God's hands, feet, and voice sharing the story of Love
We offer our experience and our love -- we share our stories and our journeys -- to encourage and uplift the transgendered, bisexual, gay and lesbian communities of Knoxville and the entire East Tennessee area.  We welcome all to join us, regardless of denomination or background.
Join Us!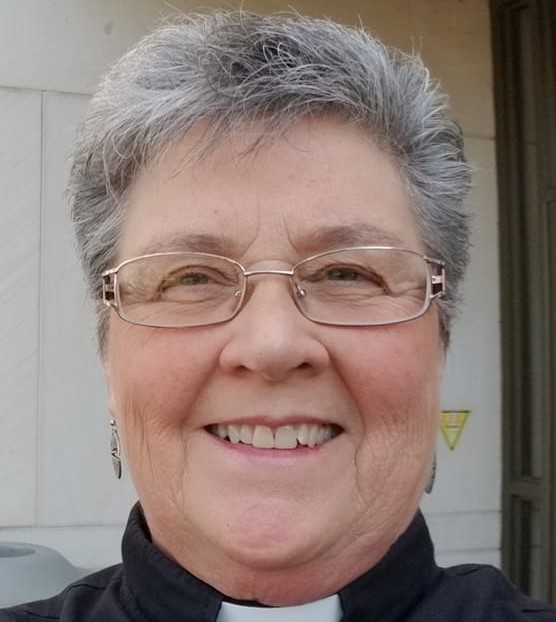 We invite you to attend any of our functions.  Come as you are.  Sunday worship services are at 11 a.m.  You may reach us during office hours by phone - (865) 531-2539, by e-mail This email address is being protected from spambots. You need JavaScript enabled to view it., or through the other methods listed on our Contact Us page.
Communal memory takes shape when we share our stories. In those stories is our longing and yearning for peace, for love, for acceptance, for freedom, equality and justice. In those yearnings is a search for the truth of Spirit.

If you are looking for a spiritual home, come visit us here at Metropolitan Community Church at Knoxville and listen to the voice of the Holy speak to you through the voices of diversity, community, social justice and prayer. We welcome people of many beliefs and backgrounds into the holy space of worship, and pray that you will find justice and peace wherever Spirit leads you.