Serving the LGBTQ+ & Straight communities of Knoxville & East TN!
---
Our Upcoming Events
---
Interfaith Pride Service 2020 Rainbow Connections (Virtual)


Saturday, June 27th at 2:00 PM



Sunday, June 28th at 2:00 PM
Location: Virtual (Link below)
The 8th annual Pride Interfaith Service will be held virtually on Facebook and YouTube at 2:00 PM on Saturday, June 27th and again Sunday, June 28th. It will be a collection of readings, reflections, music, storytelling, prayers, meditations, and other contributions representing our rainbow connection as we interface, in both joy and sadness, with Black Lives Matter, the LGBTQ community, and all paths of life. The rainbow has always been a sign of hope and promise that things will get better.
A video will be available to watch following its premiere on the Tennessee Valley Unitarian Universalist Church's Facebook pages and YouTube channel.
Link to the Facebook Video: www.facebook.com/tvuuc/
Link to the Facebook event:
www.facebook.com/events/s/interfaith-pride-service-2020-/2685748028372402/
Link to the TVUUC YouTube channel:
www.youtube.com/channel/UC3uv5kH5hWXSv2HzdPhehrQ/videos
---
When They See Us – Film and Discussion Series (Virtual)


Thursday, June 25th (8:00 PM - 9:30 PM)


Thursday, July 2nd (8:00 PM - 9:30 PM)
Thursday, July 9th (8:00 PM - 9:30 PM)
Thursday, July 16th (8:00 PM - 9:30 PM)

Location: Zoom (see registration link below)
Join in a discussion of the four-part docu-drama miniseries "When They See Us" produced, directed and co-written by Ava DuVernay about the Exonerated 5, formerly known as the Central Park 5. Using DuVernay's discussion guide, we will talk about issues of racism, white supremacy, law, and policing that led to 5 innocent kids being charged with and convicted of murder. Each week, at your own convenience, watch an episode of this docu-drama (available on Netflix) then join in a guided discussion of that episode. We urge you to watch only one episode at a time and sit with it until after the discussion group.
REGISTRATION LINK: Pre-register and receive an email with the login information. https://us02web.zoom.us/meeting/register/tZYtdO2hrzsuEtAToVJyEXy-IaBoRDuAOHhN
Can't make Thursday nights? You can join the people at MCC Greater St. Louis on Monday nights June 22 – July 13th at 7:30pm Eastern. Contact Rev. Lauren Bennett This email address is being protected from spambots. You need JavaScript enabled to view it..
If there is sufficient interest, we will add an early morning discussion. Please let us know This email address is being protected from spambots. You need JavaScript enabled to view it.. Don't have Netflix? Please be in touch with the Pastor and we may be able to make arrangements for a group viewing either via Zoom or a Watch Party.

---
White Fragility Book Study (Virtual)

Wednesday, July 1st at 1:00 PM - 2:30 PM


Wednesday, July 8th at 1:00 PM - 2:30 PM
Wednesday, July 15th 1:00 PM - 2:30 PM
Wednesday, July 22nd 1:00 PM - 2:30 PM
Wednesday, July 29th 1:00 PM - 2:30 PM
Location: Zoom (see registration link below)

Participants are required to read the assigned chapters before each session. Read the Intro and Chapter 1 for the first session. Should there be enough interest in an evening or weekend series, one may be scheduled. Contact This email address is being protected from spambots. You need JavaScript enabled to view it. if interested in evening or weekend times.

REGISTRATION LINK: http://bit.ly/RacismandMe


---


Due to the Coronavirus (COVID-19) pandemic, we have moved to VIRTUAL WORSHIP GATHERINGS on Sunday mornings.
We will NOT be meeting in person indoors at the church at least through July, although we are looking into holding an outdoor, socially distanced 9:00 AM service one Sunday in July (weather permitting). The Board is reevaluating this decision monthly and working to put procedures in place so that we can safely open our doors again. 
Visit our Virtual Services page for instructions on how to join us.
Visit our Donations & Support page for ways you can support MCC Knoxville during these unusually challenging times.


---
A Community of Faith
MCC Knoxville is a Christian Church serving the gay male, lesbian, bisexual, transgender and straight communities of Knoxville and East Tennessee
We come together from a rich variety of religious experiences and denominational backgrounds, seeking to:
Celebrate God manifested in every single person 
Model Christ and share God's immutable love
Be God's hands, feet, and voice sharing the story of Love
We offer our experience and our love -- we share our stories and our journeys -- to encourage and uplift the transgendered, bisexual, gay and lesbian communities of Knoxville and the entire East Tennessee area.  We welcome all to join us, regardless of denomination or background.
Join Us!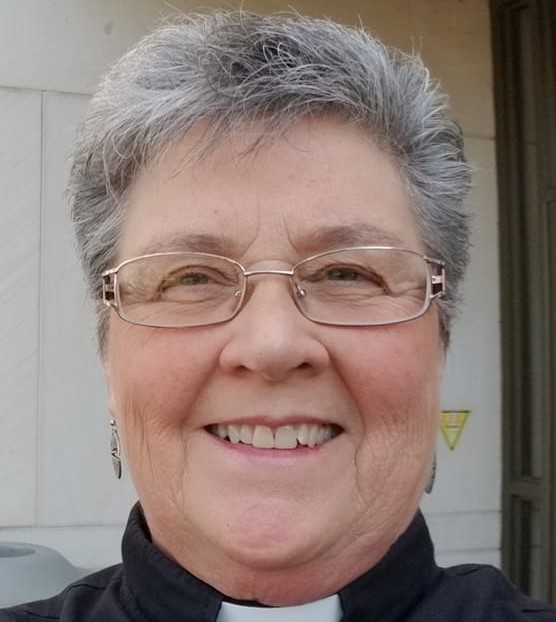 We invite you to attend any of our functions.  Come as you are.  Sunday worship services are at 11 a.m.  You may reach us during office hours by phone - (865) 531-2539, by e-mail This email address is being protected from spambots. You need JavaScript enabled to view it., or through the other methods listed on our Contact Us page.
Communal memory takes shape when we share our stories. In those stories is our longing and yearning for peace, for love, for acceptance, for freedom, equality and justice. In those yearnings is a search for the truth of Spirit.

If you are looking for a spiritual home, come visit us here at Metropolitan Community Church at Knoxville and listen to the voice of the Holy speak to you through the voices of diversity, community, social justice and prayer. We welcome people of many beliefs and backgrounds into the holy space of worship, and pray that you will find justice and peace wherever Spirit leads you.